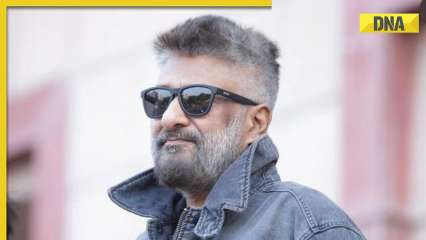 Vivek Agnihotri claims he is bankrupt even after The Kashmir Files' success.
Vivek Agnihotri is currently gearing up for the release of his upcoming directorial The Vaccine War. The filmmaker recently claimed that he is 'bankrupt' and talked about making his next film will be a 'struggle'. 
In a recent interview with Hindustan Times, when asked if The Vaccine War can repeat the commercial success of The Kashmir Files, Vivek Agnihotri replied, "I don't care about all these things. In my mind, Kashmir Files is a commercial success for you, maybe for Zee, for people who really made money. I am one of the beneficiaries, not the major beneficiary. It was the product of Zee." 
He added, "Whatever money I earned, I put into my next film which is The Vaccine War and I am bankrupt as usual. Pallavi and I were discussing that we are broke again. So for the next film, the struggle begins again." 
He also opened up on the violence in The Kashmir Files and said, "I have not created that violence. I have not glorified that violence. I have shown the violence as it took place. There is nothing wrong with showing a war. But showing your children war games all the time, where he is killing everybody and unnecessarily glorifying him, is wrong. Glorifying violence for the sake of violence is wrong. But showing violence and how it took place to kill humanity is perfectly alright."
He added, "We should be able to draw that line like the kind of violence which is taking place in Bengal under the rule of madam Mamata Banerjee. If somebody shows it, most welcome. But showing violence where somebody is taking a gun or sword and killing everybody, like in typical Bollywood violent films, I think that glorification is not very good." 
The filmmaker is out with a new web series The Kashmir Files Unreported which shows Kashmiri Pandits sharing their own stories from the violence and exodus in 1990. The series was released on ZEE5 on August 11. 
Meanwhile, Helmed by Vivek Agnihotri, The 2022 blockbuster, The Kashmir Files starred Anupam Kher, Mithoon Chakraborty, and Pallavi Joshi along with Darshan Kumaar, Bhasha Sumbli, Puneet Issar, and Prakash Belawadi in the lead roles. The film garnered immense love from the audience and went on to collect Rs 350 crore at the box office. Now, the filmmaker is all set to enthrall the audience once again with another movie The Vaccine War. 
The Vaccine War stars Pallavi Joshi, Anupam Kher, Sapthami Gowda, Nana Patekar, and Paritosh Sand among others. The film is inspired by India's journey to develop the COVID-19 vaccine and is slated to release this Dussehra.
Read Vivek Agnihotri calls media reports on his contempt of court case biased: 'I have consistently risked my life…'
#money #earned #put