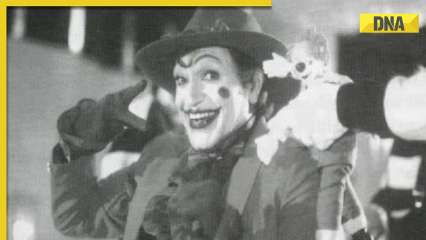 Read on to know which iconic villain in Bollywood wasn't successful in winning a single Filmfare Award for Best Performance in a Negative Role in his entire career.
In a Bollywood film, a villain is as important as a hero because if the villain is not menacing enough, the hero's victory isn't celebrated enough. Some of the most popular actors who have played the iconic villainous roles in the Hindi film industry have been Amjad Khan, Ajit, Prem Chopra, Pran, Ranjeet, and Kulbushan Kharbanda,
However, you will be surprised to know that none of them have won the Filmfare Award for Best Performance in a Negative Role as the award was constituted much later in 1992 and was last awared in 2007. Even after being introduced 31 years back, there has been one legendary villain who failed to win this Filmfare Award, even after receiving the most nominations of seven, and he is none other than the late actor Amrish Puri.
Amrish Puri received his first nomination in 1992 for playing Chuniya Mama in Saudagar when Sadashiv Amrapur became the first recipient of the Filmfare Award for Best Negative Role for his performance as Maharani in Sadak. Next year, the late actor was nominated for his performance as General Dong in Tehelka, but Nana Patekar won the award for playing Majid Khan in Angaar. He lost the award in 1994 as well when Paresh Rawal's act as the ganglord Velji triumphed over Puri's act as the lawyer Indrajit Chaddha in Damini.
The Pardes actor received his fourth nomination in 1996 for playing the evil Durjan Singh in the reincarnation drama Karan Arjun, but lost out the award to Mithun Chakraborty who played Amavas a.k.a. Vijay Bahadur Kunwar in Jallad. In 1998, the late actor was nominated for his role as Raja Sahab in Koyla, but the award went to Kajol for her stellar act as Isha Diwan in Gupt, becoming the first female recipient of the Filmfare Award for best villain.
In 2000, Puri earned his sixth nomination for playing Surya Singh Thapar in Baadshah, but Ashutosh Rana won the award that year for his brilliant performance as Lajja Shankar Pandey in Sangharsh. Puri's seventh and final nomination came in 2002 for playing Mayor Ashraf Ali in Gadar: Ek Prem Katha, whose sequel is setting the box office on fire currently, but Akshay Kumar received the award for his shrewd act as Vikram 'Vicky' Bajaj in Ajnabee.
It is not the case that Amrish Puri has received no Filmfare Awards in his entire career, he received the Black Lady statuette thrice in the Best Supporting Actor category for his sincere performances as GD Thakral in Meri Jung in 1986, Shambhu Nath in Ghatak in 1997, and Raja Thakur in Virasat in 1998.
READ | This superstar holds unwanted record of not winning a single Filmfare Award for Best Actor, after getting 10 nominations
#legendary #villain #shockingly #hasnt #won #single #Filmfare #Award #Negative #Role #nominations