Show notes
First up this week, Mike chats with the three guys – drummer Adam Tune, keyboardist David Matisse, and turntablist Jr. Flo – who make up Juno-winning electronic group Keys N Krates. They guys discuss the making of their latest album, Original Classic, and then tell the story of how they found each other and how their music has evolved over the last decade. Mike also gets them to dig into their creative and recording process to find out how their unique sound gets crafted.
The second interview this week is with City TV's Music & Sports Reporter, Lindsay Dunn. If, like Mike, you're as big a sports fan as you are a music fan, then this one is a fun change of pace! Within Canadian broadcast media, Lindsay may have the greatest job because there is no one else who gets to combine these two beats. She explains how she ended up covering both music and sports, and gets into how she picks her stories, and compares interviewing athletes versus musicians. Lindsay also offers advice for artists on giving a good broadcast interview, and she discusses her experiences with sexism and how it differs between the music and sports industries. Of course, there's also some Leafs, Blue Jays, and Raptors talk!
Hosts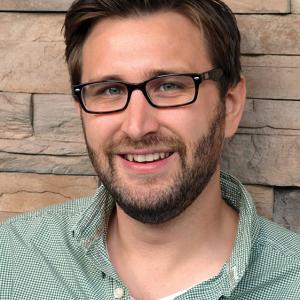 Mike Raine
Michael Raine is the Editor-in-Chief for Canadian Musician, Professional Sound, and other magazines. He's a fan of long conversations about music and the music industry.
Guests
#Making #Sound #Keys #Krates #Music #Sports #Reporter #Lindsay #Dunn