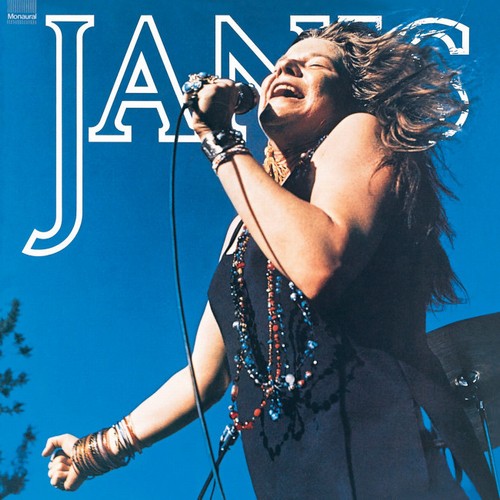 Janis Joplin and The Kinks are among the 2023 inductees for London's Music Walk of Fame.
The Camden trail is set to welcome tributes to 11 more music icons from September 4 to 9.
As well as the legendary late mezzo-soprano rock star and the 'You Really Got Me' group, UB40, Gordon Mac (Founder Of Kiss FM), Paul 'Trouble' Anderson, The Sugarhill Gang, Eddy Grant, Buzzcocks, Billy Bragg, Shalamar and Harvey Goldsmith complete the latest list of honourees.
Janis' siblings Laura and Michael Joplin said: "It is a really special moment to see our sister being recognized by the Music Walk Of Fame. Janis's music resonated with a generation hungry for authenticity. Her legacy is a reminder that vulnerability can be a source of strength, and her voice continues to inspire countless others to embrace their true selves. At moments like this, it's a pleasure to see her legacy being honored in this way."
Guyanese-British singer, songwriter and multi-instrumentalist Eddy Grant said: "It will be great to be back in Camden, where I grew up. To be honoured with a stone plaque that will be laid in the street where I walked, rode and drove from childhood to manhood.
"It is especially satisfying to be receiving this honour in 2023, the year of my 75th birthday and the 40th anniversary of my ground-breaking album Killer on the Rampage.
"My grandmother, who gave me all my sensibilities after coming out of the womb, always told me that when someone gives you something and it's something good the most important thing to say is thank you."
Lee Bennett, Founder of The Music Walk of Fame, commented: "I'm very excited that once again we'll be progressing the project to a new level of integration and fan engagement by incorporating what will become an annual borough-wide festival utilising all the venues and open spaces that the London borough of Camden has to offer."
The Music Walk of Fame is also set to welcome the new annual Camden Music Festival, a free event that will see parts of Camden High Street play host to an entire day of live entertainment and music on September 9.
The CMF main stage on Hawley Crescent, supported by the Music Venue Trust, will sees performances from Buzzcocks, Billy Bragg, Shalamar, Jazzie B (Founder of Soul II Soul), Rusty Egan (Blitz Music Machine) plus special guests.
And on Camden High Street, there will be a sound system hosting DJs throughout the day.
There are plans to expand the festival into a three-day event across all venues in Granary Square, Regent's Park, Hampstead Heath, Denmark Street, and Camden High Street.
Previous inductees include The Who, Madness, Soul II Soul, Amy Winehouse and David Bowie.
A red carpet is thrown out at the ceremonies with fans lining the street.
For The Music Walk of Fame's schedule head to themusicwalkoffame.com.
#Janis #Joplin #Kinks #among #Londons #Music #Walk #Fame #inductees #Music #News