The deadly Hawaii wildfires which have blazed on the Maui island this week have sparked further heartbreak as locals fear one iconic tree won't survive.
A 150-year-old banyan tree which stands at more than 60ft in the historic town of Lahaina, thought to be the largest one in the US, is a pivotal structure for the local community. It has 47 trunks stretching to 1.94 acres, meaning the single tree creates the illusion of being a small forest.
The 13,000 locals, who call it "one of the most massive" banyan trees in the world, even honoured its century-and-a-half of life with a birthday cake this year in April.
But, despite its colossal size, it has not emerged unscathed after wildfires swept through the island this week.
A blaze which began on Tuesday evening appears to have seriously charred the tree's structure. It's still standing but its survival hangs in the balance.
Country officials said in an update about the tree on late Wednesday: "It's said that if the roots are healthy, it will likely grow back. But it looks burned."
"It certainly doesn't look like that tree is going to recover," an extension forester with the University of Hawaii, James B Friday, told the New York Times when reviewing evidence of the damage to the structure.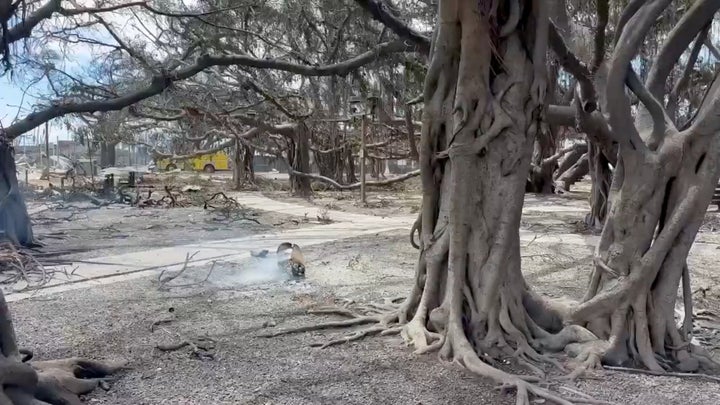 Planted in 1873, the tree was a gift from the Indian subcontinent to honour the 50th anniversary of the first Protestant mission in Lahaina.
At the time, it stood at just 8ft tall. But, as the roots which hang from its branches eventually reach down to touch the soil, it turns into a new trunk.
The tree has overseen a pivotal time in Hawaii's history.
It was planted before the Hawaiian Islands even became US land, and seven decades after the first ruler of Hawaii, King Kamehameha, declared Lahaina to be the capital.
He unified the islands into a single kingdom and Lahaina was the capital until 1845.
With this in mind, it's no wonder the tree has been dubbed the "heartbeat of Lahaina Town" by the town's website.
The extent of the damage is still being assessed after the fire spread rapidly through the dry land.
The governor said on Thursday that the whole town "with a few rare exceptions, has been burned down".
Maui resident Dustin Kaleiopu told CNN: "I can say everything in Lahaina is gone.
"Everyone that I know and love, everyone that I'm related to, that I communicate with, my colleagues, friends, family – we're all homeless".
At least 55 people have died in the fires.
Residents are questioning why Hawaii's emergency warning system did not alert them to the fires moving rapidly across the island.
The fire was the state's deadliest natural disaster since a 1960 tsunami, when 61 people died on the Big Island, and it's the deadliest US wildfire since 2018.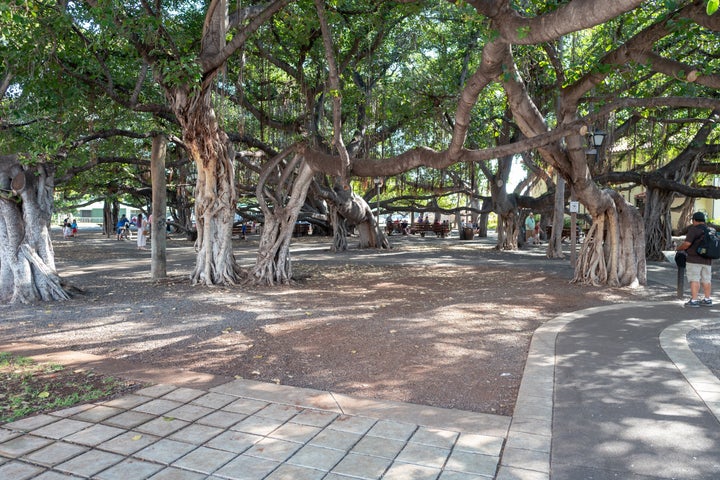 #Hawaii #Wildfires #Leave #Famous #Banyan #Tree #Badly #Damaged