Brace yourself dear reader, as a third trip to the Ton awaits: Bridgerton is back for season three, and this time the spotlight is on Penelope and Colin (or, as the show's fans have fondly named them, Polin).
In a departure from Julia Quinn's book series, the new episodes will chart a fledging romance between the two long-time friends (as well as introducing plenty of other gripping – and scandalous – storylines and a whole host of new characters).
Here's what we know so far about the show's third foray into the world of Regency high society…
What is Bridgerton season 3 all about?
While the first two seasons of the period drama followed the order of Julia Quinn's book series – with stories focusing on Daphne Bridgerton (Phoebe Dynevor) and eldest Bridgerton son Anthony (Jonathan Bailey) – season three marks a bit of a shake-up.
The third Bridgerton novel, An Offer From A Gentleman, is all about second Bridgerton brother Benedict (Luke Thompson). But the third TV series will instead fast-forward to book four, Romancing Mr Bridgerton, which spotlights Colin Bridgerton (Luke Newton)'s burgeoning relationship with friend Penelope Featherington (Nicola Coughlan).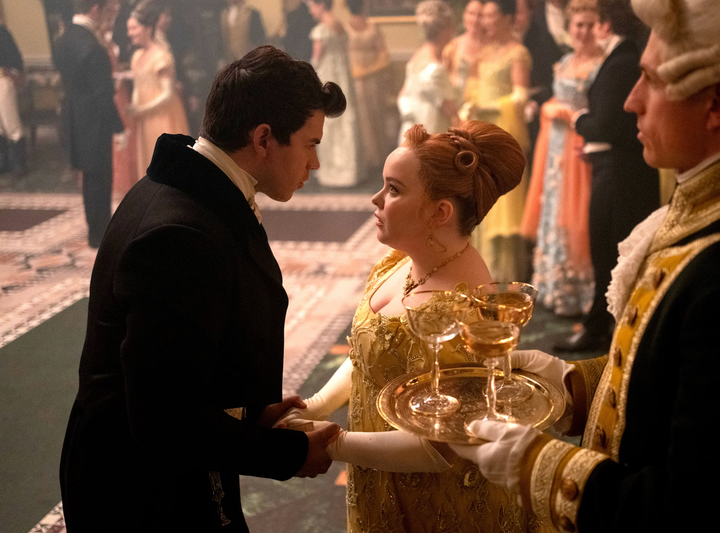 Fans of the show will remember that Penelope was left devastated towards the end of season two when she overheard Colin telling a group of his peers that he would never dream of courting her. By the time the third season starts, she has "finally given up on her long-held crush", a synopsis from Netflix confirms. Instead, she has decided that it's time for her to find a husband, "preferably one who will provide her with enough independence to continue her double life as Lady Whistledown".
Her attempts to launch herself on the marriage mart, though, don't exactly go to plan. In a bid to restore their friendship, Colin offers to act as a mentor to Penelope, helping her to boost her confidence in order to aid her bid to find a partner. But the lessons, apparently, "start working a little too well", and he soon finds himself asking whether his feelings for Penelope really are just platonic.
Meanwhile Penelope's friendship with best pal Eloise (Claudia Jessie) is still in a bad place after the fifth Bridgerton sibling learned that her bestie has been moonlighting as Lady Whistledown (and spreading potentially damaging gossip about her and her family) all this time. According to Netflix, Eloise has moved on to find "a new friend in a very unlikely place", while Penelope's growing social status makes it yet more difficult to keep her gossip-loving alter ego under wraps.
According to Derry Girls star Nicola, season three "stays very true to the books", and is "just so romantic".
"I think season one was about passion, season two was about longing and season three, I think it's romance all the way," she told People, teasing that "there were a lot of moments on set where we filmed something and we'd turn around and everyone was sort of clutching their chest being like 'Oh my God.' It was that kind of love."
Why has the TV show swapped around the order of the books?
Jess Brownell, who is stepping into Chris Van Dusen's shoes as showrunner for season three, shed some light on the decision to switch things up in an interview with Variety, noting that viewers have spent two seasons rooting for Colin and Penelope as characters.
"I really feel like it's Colin and Penelope's time," she explained. "Because we've been watching both of these actors on our screens since season one, we've already invested in them a little bit. We know who they are as people.
"I feel like, especially in the last season, there are these moments of tension between them where it's like, Colin walks up to the line of almost realising that Penelope has feelings for him but doesn't quite get there.
"Instead of treading water on that dynamic, we wanted to push it into their season. It really felt like the perfect moment to tee it up."
Who's in the cast of Bridgerton season 3?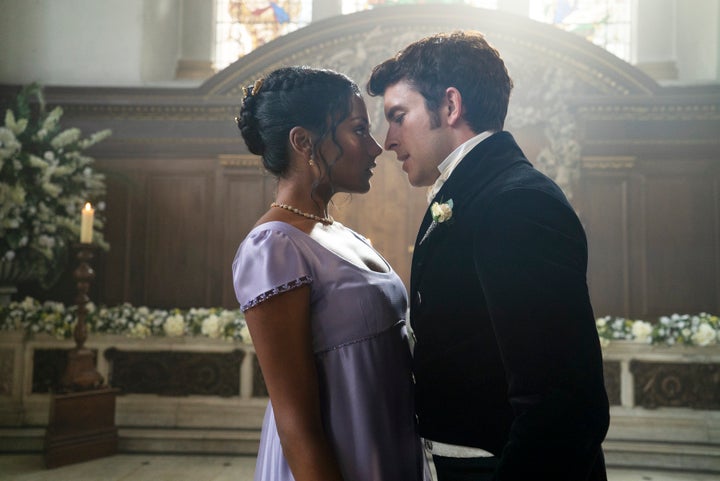 As well as Nicola and Luke, a whole host of familiar faces will be reprising their roles, with Jonathan Bailey and Simone Ashley returning as Anthony Bridgerton and Kate Sharma, now Viscountess Bridgerton.
Claudia Jessie and Luke Thompson will be back as Eloise and Benedict, with Ruth Gemmel returning as their on-screen mother Lady Violet Bridgerton and Adjoa Andoh's Lady Danbury will be gracing the 'Ton, too, at the side of Golda Rosheuvel's Queen Charlotte.
Are any cast members not returning?
Phoebe Dynevor, who played Daphne Bridgerton in seasons one and two of the show, has confirmed that she won't be appearing this time around, telling ScreenRant that she is "sadly not in season three" – instead, she's "just excited to watch as a viewer".
She did, however, suggest that the door might be open for her "potentially in the future".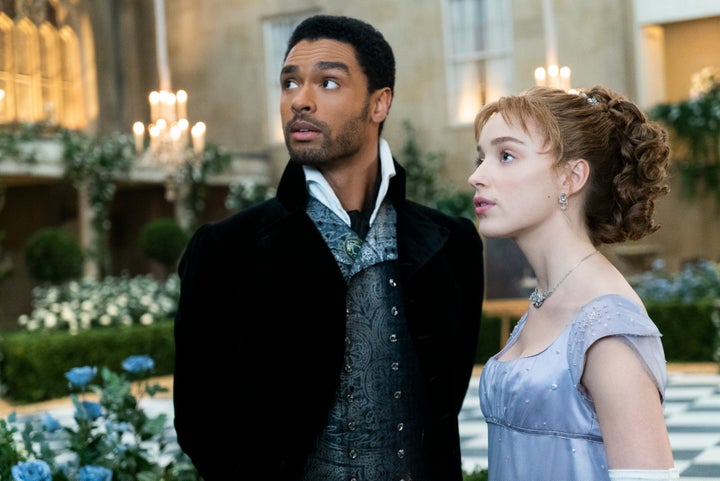 And who is joining the cast?
Hannah Dodd, who previously played a younger version of Sienna Miller's character in Anatomy Of A Scandal, is set to play Bridgerton sibling Francesca, taking over the role from Ruby Stokes, who announced her departure from the show last year.
Stay Close star Daniel Francis will play Marcus Anderson, "a charismatic presence who lights up any room he enters, attracting the notice of certain matriarchs in the town – and the ire of others", according to a character synopsis. Meanwhile This England's Sam Phillips is set to appear as Lord Debling, "a genial lord with unusual interests" who will "have no shortage of interests from young ladies this season".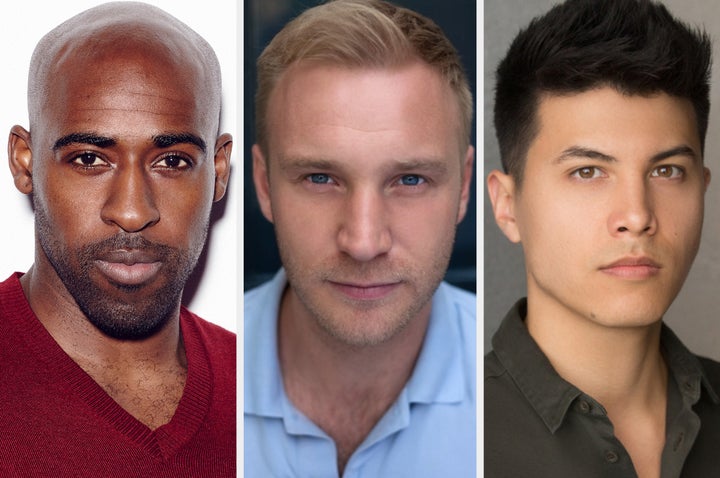 Wreck's James Phoon will take on the role of Harry Dankworth, a character who apparently makes up for his lack of wit and intelligence with "serious good looks".
Is there a trailer for Bridgerton season 3?
Netflix is yet to unveil any footage from the upcoming instalment, but the streamer has treated us to a handful of first-look images so far, including a still from a nighttime encounter between Penelope and Colin, as well as a shot showing a pensive Pen gazing out of the window.
We'll keep you updated as soon as a trailer drops…
When will season 3 arrive on Netflix?
The streaming platform has not yet confirmed a release date for Bridgerton season three, but the new episodes are rumoured to be landing later this year. Watch this space…

#Bridgerton #Season #Cast #Start #Date