Show notes
On the podcast this week, Canadian Musician Editor-in-Chief Michael Raine is joined by Andre Kaden Black, who has a multi-faceted career as a producer, songwriter, musician, artist development, creative director, and more. With two decades of experience in the music industry, Andre has written for indie and major labels across Canada, Asia, and the United States, including Sony/ATV, Warner, EMI, Atlantic Records, Curve Music, 21 Entertainment, and Arista/BMG. He has also toured extensively across North America and Asia with artists such as Alicia Keys, One Republic, and Jason Mraz. Andre has been featured in Professional Sound Magazine, Canadian Musician, and has been invited to numerous major music conferences including Canadian Music Week, NXNE, The Shot, and Toronto's Indie Week, as a performer, panelist, and judge.
In this wide-ranging conversation, Andre talks about what he learned as a songwriter during his years in Nashville, and compares that style of songwriting with his work as a pop topline writer. Andre and Mike also discuss artist development, creativity and work ethic, royalties and rights, and more.
Hosts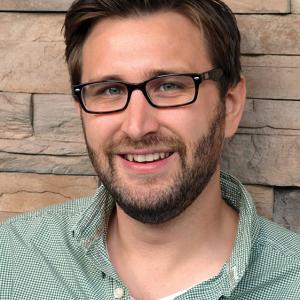 Mike Raine
Michael Raine is the Editor-in-Chief for Canadian Musician, Professional Sound, and other magazines. He's a fan of long conversations about music and the music industry.
Guests
#Andre #Kaden #Black #Songwriting #Artist #Development #Building #Modern #Career #Music