Shanthi Krishna is basking in the appreciation coming her way for her role in Nila, the directorial debut of Thiruvananthapuram-based Indu Lakshmi. The two-time State film award winner, best known for her roles in films such as Nidra, Nayam Vyakthamaakkunnu, Chakoram, Savidham, Sukrutham, Vishnulokam, and Njandukalude Naattil Oridavela has once again proven that she is not just a pretty face.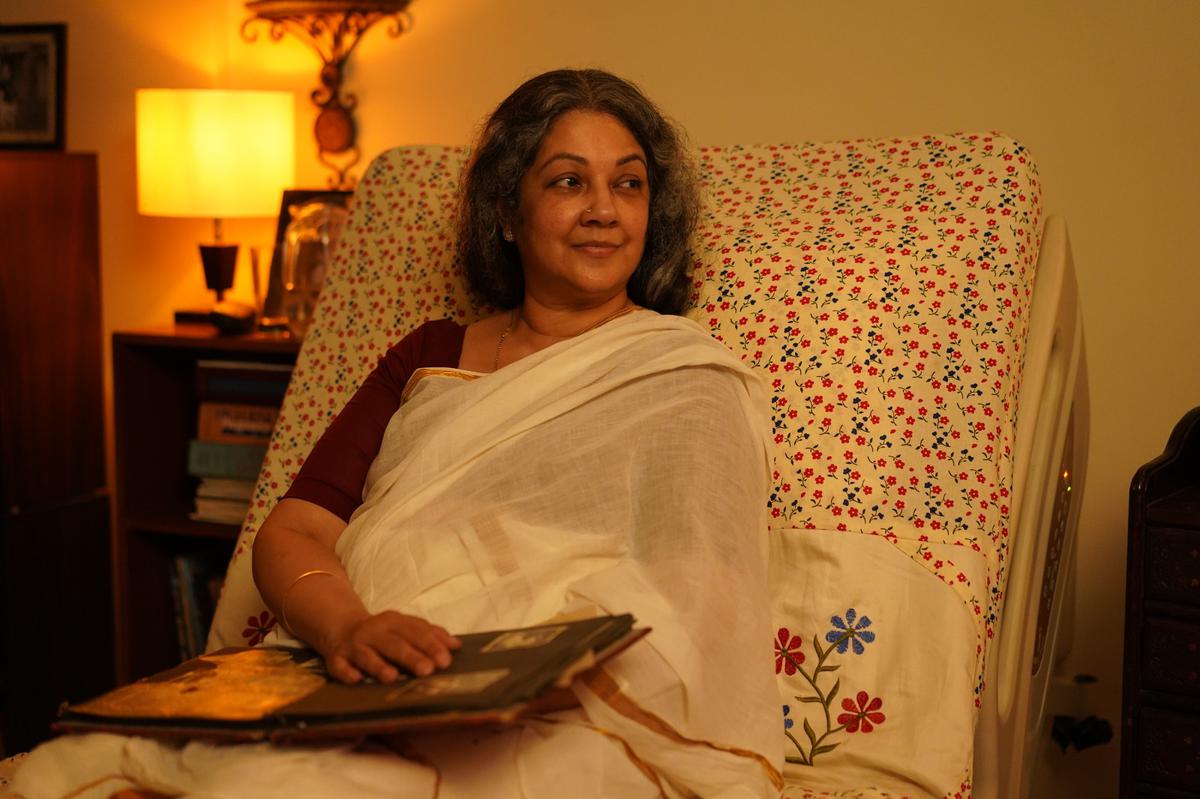 In Nila, she plays Dr Malathi, a gritty gynaecologist in her 70s, with grace and conviction. Malathi may have retired from her profession but she has an active social life. She becomes bedridden due to a spinal injury and is being taken care of by her son, Mahi (Vineeth), her trusted helper, Rahman (Mamukkoya) and an unfriendly home nurse, Mini (Mini IG). While recuperating at her son's new apartment, Malathi befriends Nila, a girl in the adjacent apartment without meeting her in person. But Malathi is not sure if Nila is real or a creation of her imagination. She is aware that all is not right with her memory.
In a telephonic interview, Shanthi Krishna talks about playing Malathi and her journey in Malayalam cinema. Excerpts:
Acclaim for Dr Malathi
I watched the movie in Kochi on the day of its release and the reactions were overwhelming. There were claps, some greeted me with folded hands, a few broke into tears and some wanted to hug me. I also became emotional; it felt like I had won the biggest award of my career. Such moments matter the most for an artiste.
Even though I got good roles after Njandukalude…, there came a point when the characters became repetitive, so I had to say no to many of them. I want the audience to remember my roles, irrespective of my screen time. Finally, I got Malathi, perhaps the best character of my career.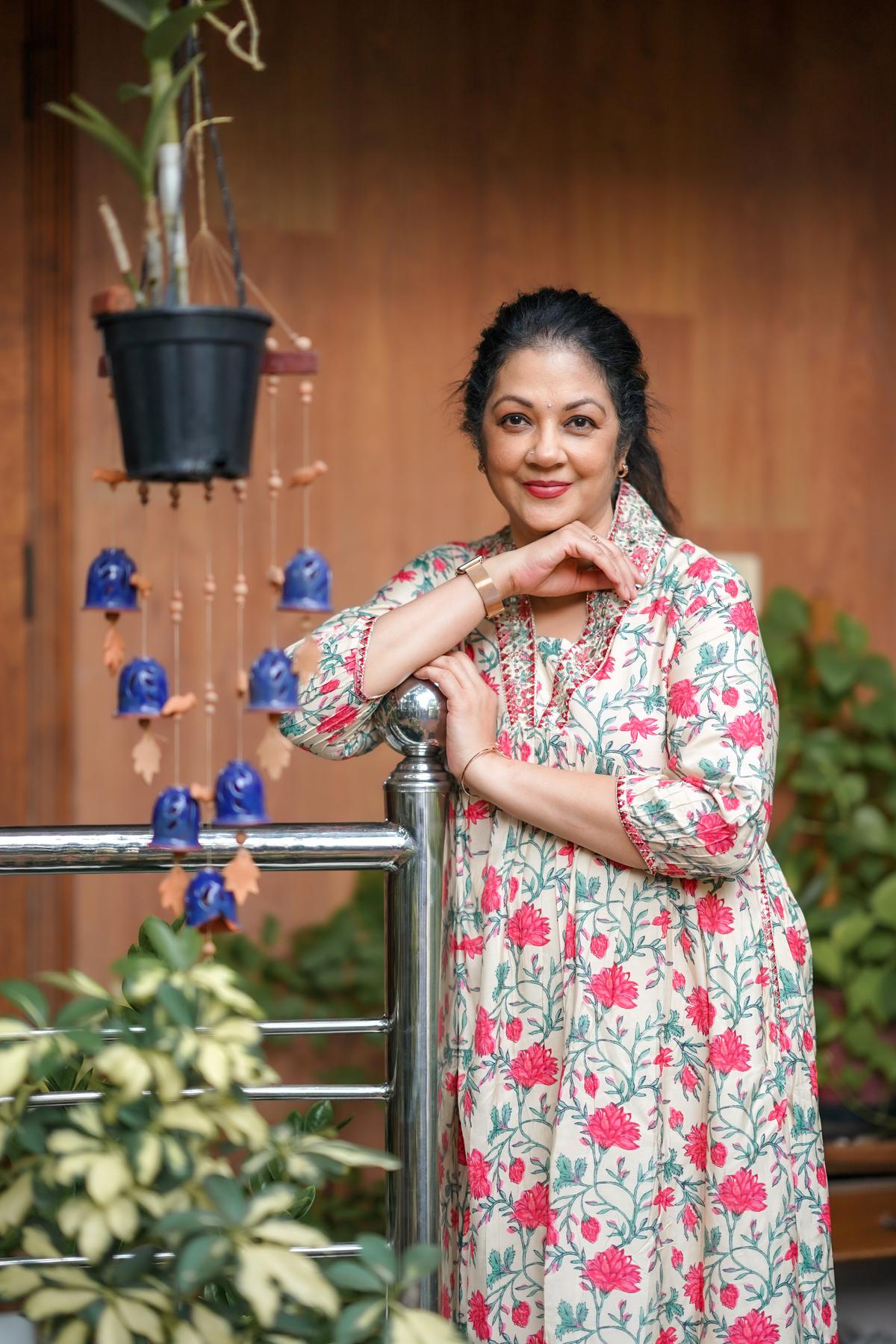 Incidentally, I went through a reel-like situation in real life after I finished Nila. My mother fell and had to undergo surgery. Then she had a stroke and was bedridden. She started walking only because of her willpower and medication. It was like watching what I did on screen. Also, the home nurse she had was more or less like the one in Nila!
Playing an aged character
I am 59 and Indu was not sure if I would do an aged character. But I was excited about the role because age has never been an issue for me in my career. I was in my late 20s when I essayed characters much older than me in films such as Savidham,Chakoram, and Chenkol. It would have been my loss had I refused Dr Malathi. I thank Indu for giving me such an amazing character. I am happy that I could do justice to the role.
Indu, the director
She is passionate about her craft and has clarity about the characters and scenes. So it was easy to become Malathi.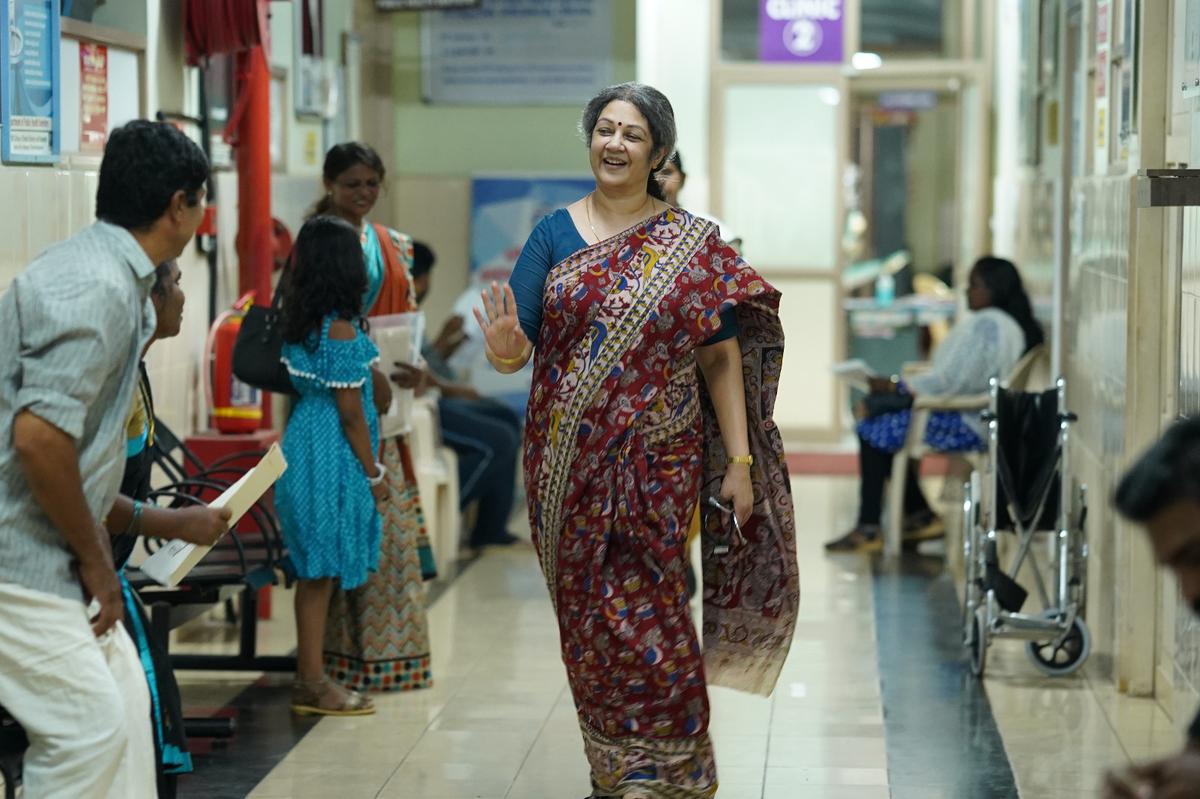 This is my second film with a woman director after Mangalyam Thanthunanena, directed by Soumya Sadanandan. For me, a director is a director, irrespective of gender. What matters is how well he or she communicates with the artiste. I need that rapport with my director, which I have had in all my films. In Nila, I had an emotional connection with Indu, which may not have happened if it was a male filmmaker. I would love to work with her again.
Being Malathi
Indu was particular that Malathi was to have no wrinkles and that she should not look sad or ailing on screen. Malathi is a positive, strong individual and I had to look the part.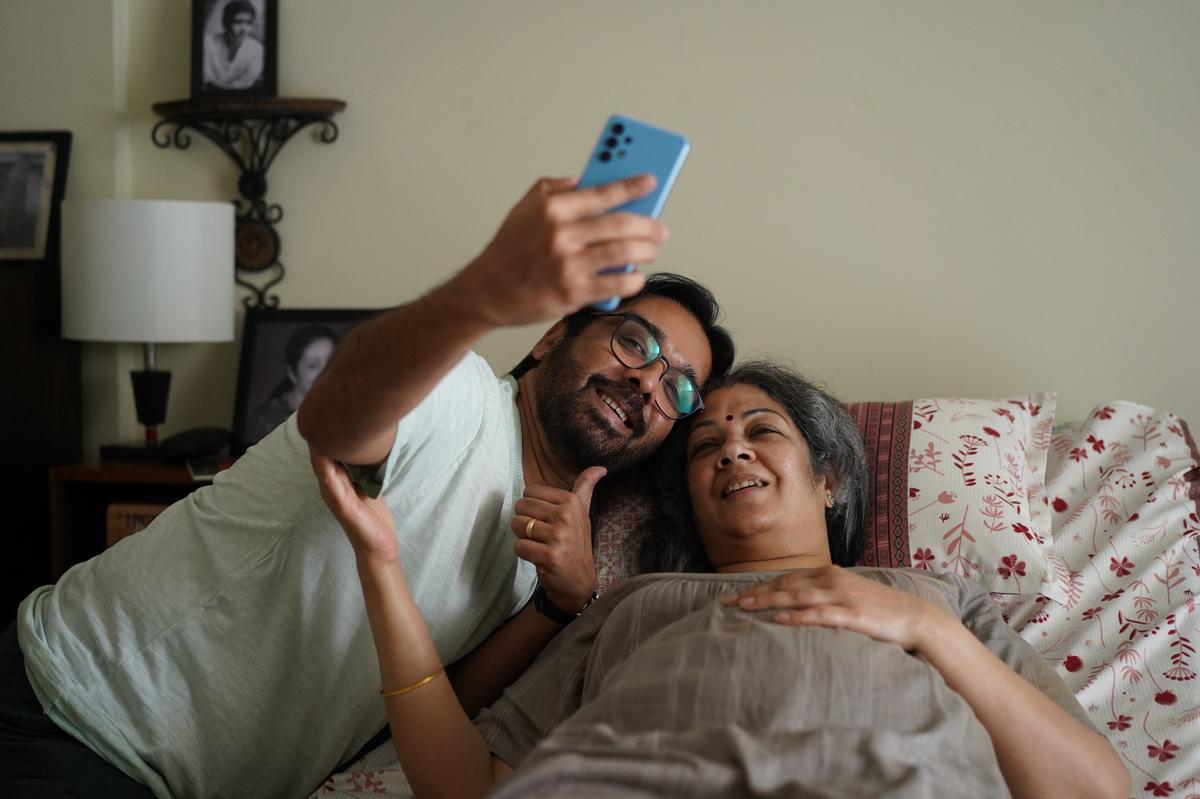 I have been dubbing for my roles since Njandukalude… I speak Malayalam with an urban accent and Indu wanted it to be like that. What was new about Nila was that I dubbed for the whole movie lying on a recliner because my character is bedridden. [Director] Sibi Malayil who saw the movie appreciated my dubbing. Now I realise how dubbing brings perfection to the acting process.
On her co-actors
I shared a great rapport with Vineeth. There is not much of an age difference between us. But we didn't think about it at all. Interacting with him was like talking to my son, who is like a friend to me. In fact, Indu has used my son's photographs as a kid to show Vineeth's childhood.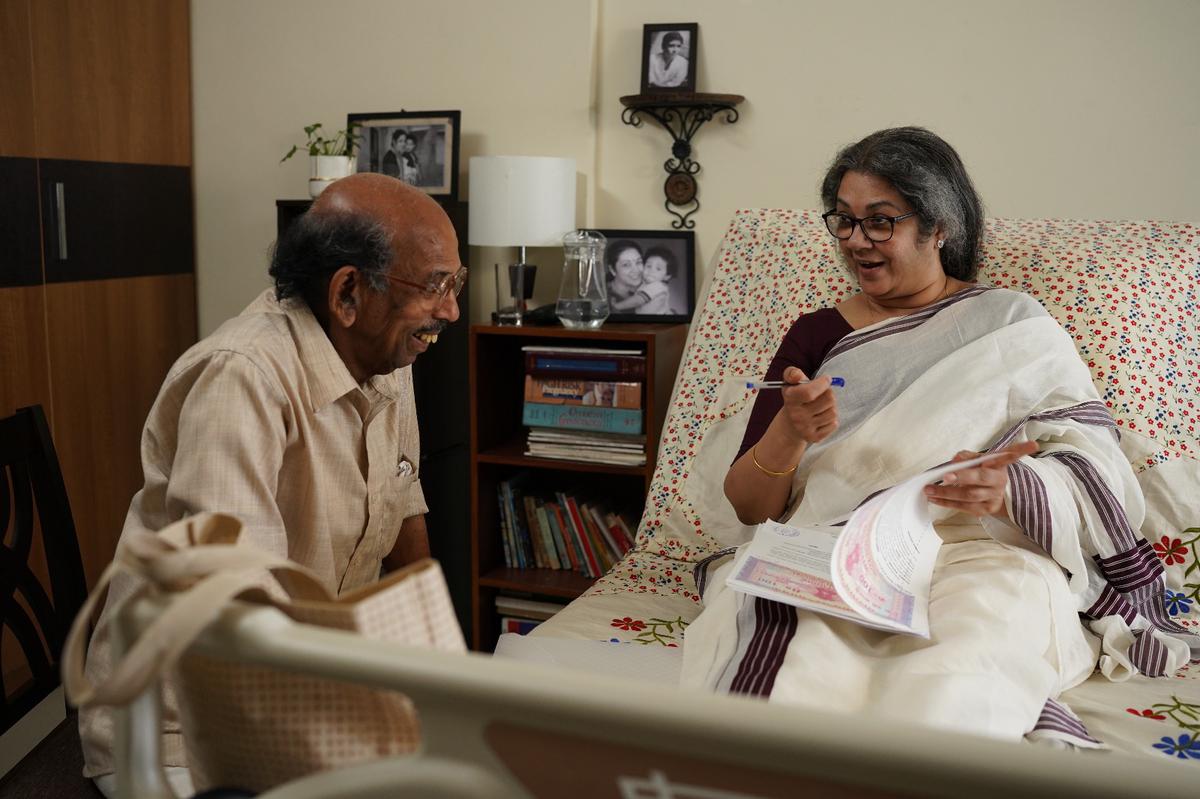 Sharing screen space with Ikka [Mamukkoya] has been special. He had severe wheezing during the shooting and had to be taken to the hospital. But he was in a hurry to come back and finish the shoot. It was such a pleasure to watch the nuances in his acting. When you work with amazing co-actors, you are inspired to do well.
Working with different generations
I was 16 or 17 when I did my first Malayalam film, Nidra (1981). Back then I learned whatever I was told by Bharathettan [director Bharathan] and KPAC Lalitha chechi. I was lucky to work with stalwarts such as Kottarakkara Sreedharan Nair in my second film, Tharattu, and Adoor Bhasi in Chillu. But I was not experienced enough to contribute as an actor. Later, when I took a break and returned with Nayam Vyakthamaakkunnu, I had changed as a person and was able to give inputs from my side. It was enriching to work with the who's who of the industry.
Then I took another break and when I was back in Njandukalude… there was a whole new generation of actors and technicians. Filmmaking had changed. I enjoy working with this young generation of passionate filmmakers and actors, be it Nivin Pauly, Chackochan [Kunchacko Boban] or Fahadh [Faasil]. They treat me with respect and are eager to know about my experience of working with legends. It makes me happy that I am a familiar face for youngsters as well.
Reception for Nila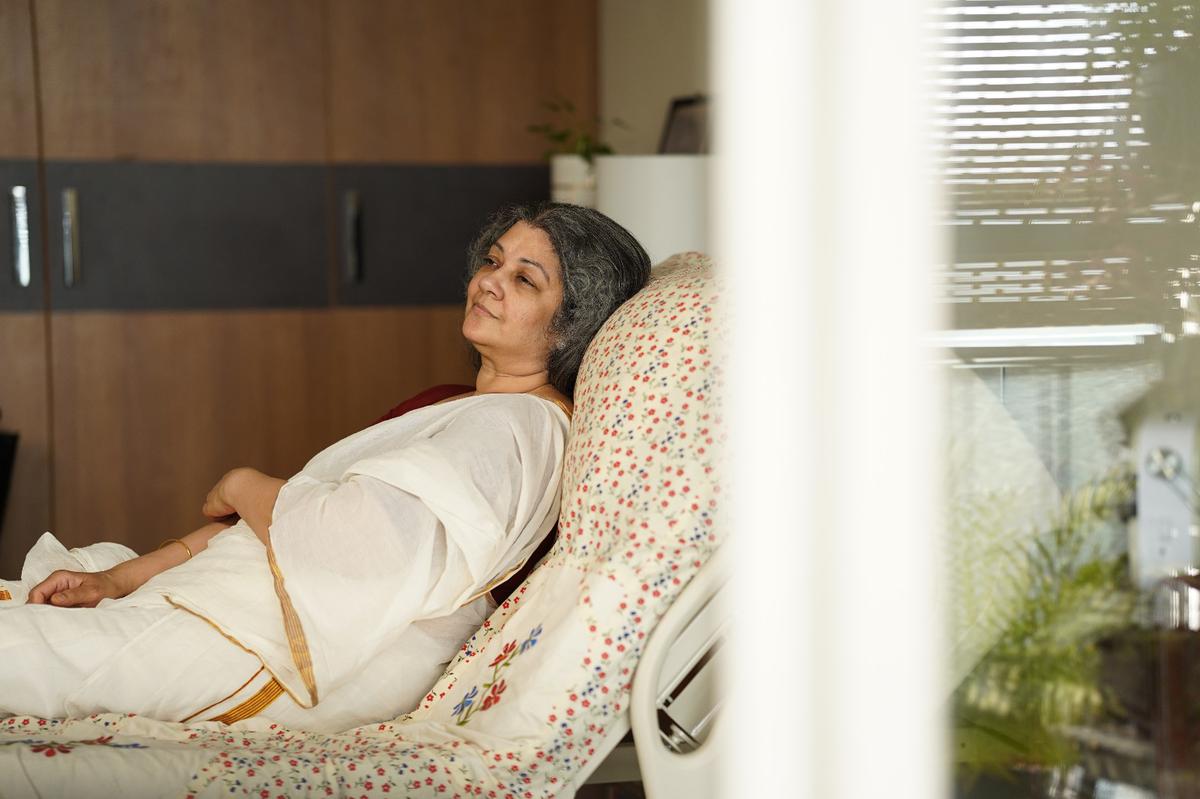 It was disappointing to see comments such as 'it is an art house movie' and that it is 'a film about old people'. I was apprehensive if the younger generation would like it, especially when I took my children, Mithul and Mithali, to watch the movie. They loved it and talked so much about the making, the camera and my performance.
Up next
I have a small but good role in Dulquer Salmaan's King of Kotha. I am excited about the web series, Masterpeace, which will drop on Disney+ Hotstar soon.
Dream role
I want to do a biopic. May be, someday I will be offered one such role.
#Actor #Shanthi #Krishna #happy #justice #role #Nila