Show notes
On this week's episode, Canadian Musician Editor-in-Chief Mike Raine shares two fun and fascinating conversations, which are also quite different. So, first up, Mike chats with 604 Records Founder Jonathan Simkin alongside one of his young and rising stars, pop singer-songwriting Molly Annelle. Jonathan signed Molly to 604 when she was just 14-years-old and they recount the unlikely way that it happened. Molly, who is now 18 and studying the music industry at Ryerson University on top of releasing a new album, tells her story and what it has been like learning and navigating the industry at such a young age, and being mentored by other artists who've been through it before. By talking about Molly's journey in music, she and Jonathan both share a lot of insights into the music business, the label/artist relationship, growing up and evolving creatively, and a lot more.
Then, Mike's second conversation today is with one Toronto's favourite sons of R&B, Sean Jones. After weathering a serious health scare that threatened to ruin his singing career, he came back better than ever with his new album, Weekend Lover. The album sees Sean return to his first musical love, '90s R&B. Of course, he first became known as a member of the Juno-winning '90s R&B group, In Essence. Since going solo, be built very loyal following with his beloved, must-see residency at Toronto's Casa Loma with the show 'Soul in the City.' He's also done a musical campaign with West Jet, launched a success acting career on the side, and balances it all with parenthood. So, we know you'll love this wide-ranging and insightful conversation.
Hosts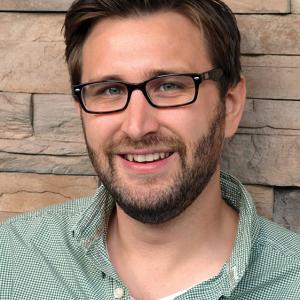 Mike Raine
Michael Raine is the Editor-in-Chief for Canadian Musician, Professional Sound, and other magazines. He's a fan of long conversations about music and the music industry.
Guests
#Records #Founder #Jonathan #Simkin #Rising #Pop #Artist #Molly #Annelle #Star #Sean #Jones